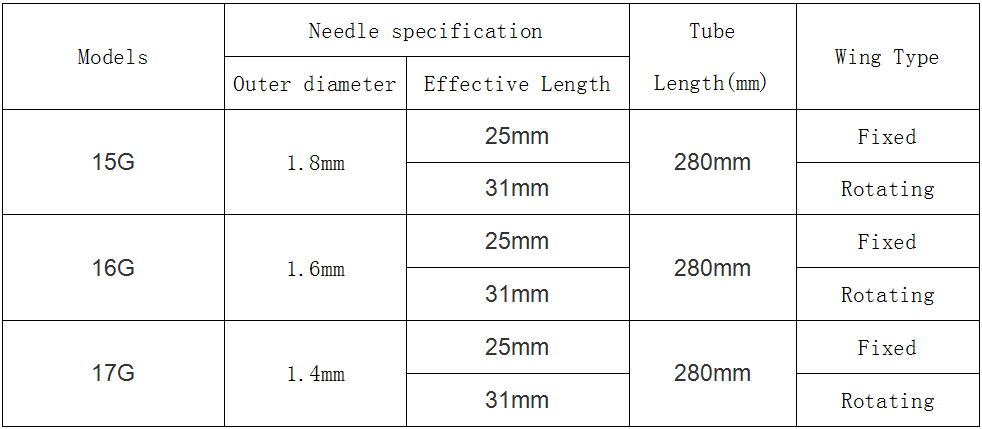 ■Features:
★Siliconized ultra thin wall needle minimizes trauma to patients and allows smooth blood flow
★Wings with concave-convex buckle allow convenient clench and control of the insertion angle.
★Soft and flexible tubes reduce the needle movement in patients
★Fixed wing and rotating wing for options according to clinical practice.
★Luer lock connector for safe and reliable connection with blood lines.
■Packing:500 pcs per carton(single packing and double packing for options)
■Sterilization:Ethylene Oxide Gas
■Shelf life:3 years
■Storage condition:Room Temperature:5℃~35℃; Room humidity: no more than 80%
■The product has passed the CE certification
■Remarks:
★
The effective length,catheter length,wing type,tip type and safety device of needle can be selected according to the needs of clinical use